HESCA 2021: smart visitor control for modern campuses
Databac was among the key speakers at the educational conference HESCA 2021, presenting the Forge Bluepoint solution for smart visitor management.
Technology professionals from the educational sector learnt all about smart visitor management at HESCA 2021 on 9 November. The virtual event by the Higher Education Smart Campus Association featured a number of talks on issues affecting modern campuses. Databac was among the key speakers, presenting the Forge Bluepoint solution for safe and secure visitor control.
The seminar, entitled 'Providing a confident return to the modern campus: a new generation of visitor management', was presented by Databac head of Strategic Alliances Phil Tennent. He said: "Universities face a unique set of challenges when it comes to visitor management. Designed to be easily accessible and welcoming, campuses have multiple points of entry. They deal with thousands of visitors and many campuses have limited reception staff. Cloud-based solutions like Bluepoint address many of these issues, especially when combining mobile credentials with reader-enabled cards."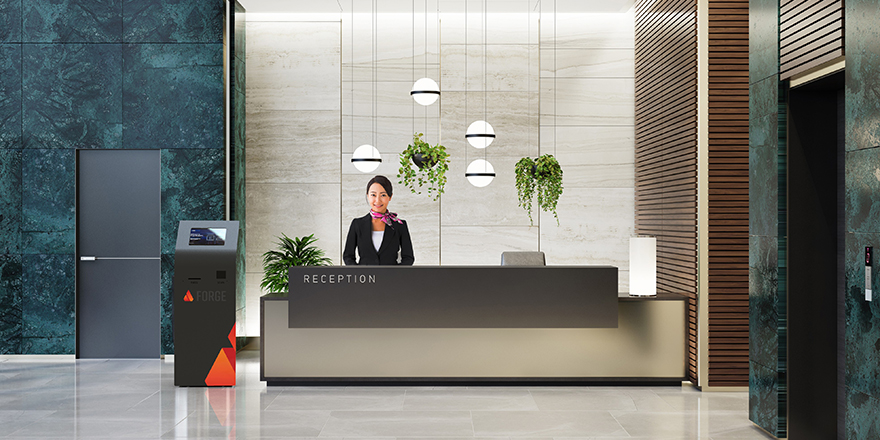 Forge Bluepoint by Yardi combines the use of standard office systems with mobile technology to create an intuitive solution that is secure, flexible and easy to use. Bluepoint transforms the visitor experience, inspiring confidence, making visitors feel empowered, and giving facilities managers the tools and flexibility they need for safe, secure and efficient visitor management.
HESCA 2021 was organised by smart technology community association Smartex. HESCA's aim is to provide higher education establishments with a platform for debate on smart card technology issues relevant to their business objectives.
For more information, email us at [email protected] or call us on +44 (0)20 8546 9826.