Great reasons to upgrade to Matica's MC310 printer
Databac brings you two great offers that make the purchase of a Matica MC310 direct-to-card printer irresistible.
The Matica MC310 direct-to-card printer offers reliable and consistent high-quality printing, along with a host of encoding, lamination and communication options. With a resolution of 300 x 300 dpi, the MC310 is available with special ribbons for added visual security or printing onto non-PVC cards.
For ID card management from the cloud, the MC310 is able to work in operation with CardExchange's Cloud Suite solution as an optional feature.
Databac is happy to offer two amazing offers* before the end of the year: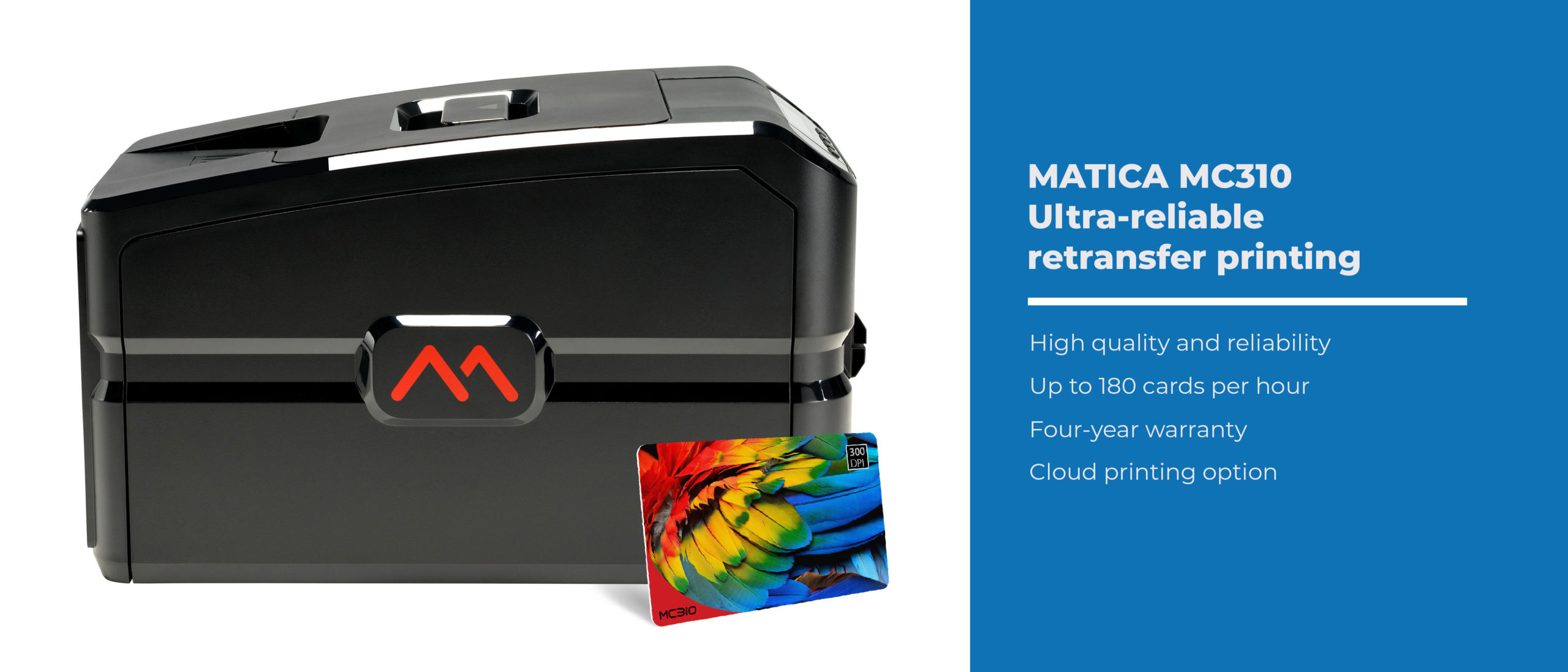 Duplex for simplex
Buy an MC310 direct-to-card printer and get a double-sided model at the price of a single-sided ones in any configuration, including magnetic stripe and/or dual interface encoder.
Trade-in discount
Renew your old card printer with an MC310 and get up to €200 cashback and a free Platinum Line ribbon set. The trade-in offer also extends to the XID8300, XID8600 and MC660 printers, with discounts of up to €400, each with a complimentary ribbon.
For more information, email us at [email protected] or call us on +44 (0)20 8546 9826.
*Offers end 23 December 2021. Promotions cannot be combined. Terms and conditions apply.