DATABAC – GOVERNMENT
High-security ID solutions for government institutions
Databac can provide complete identification solutions for governments at both local and national level. We provide end-to-end systems for the production of government-issued credentials, from warrant cards, passports and driving licences to voter registration, health and national ID cards.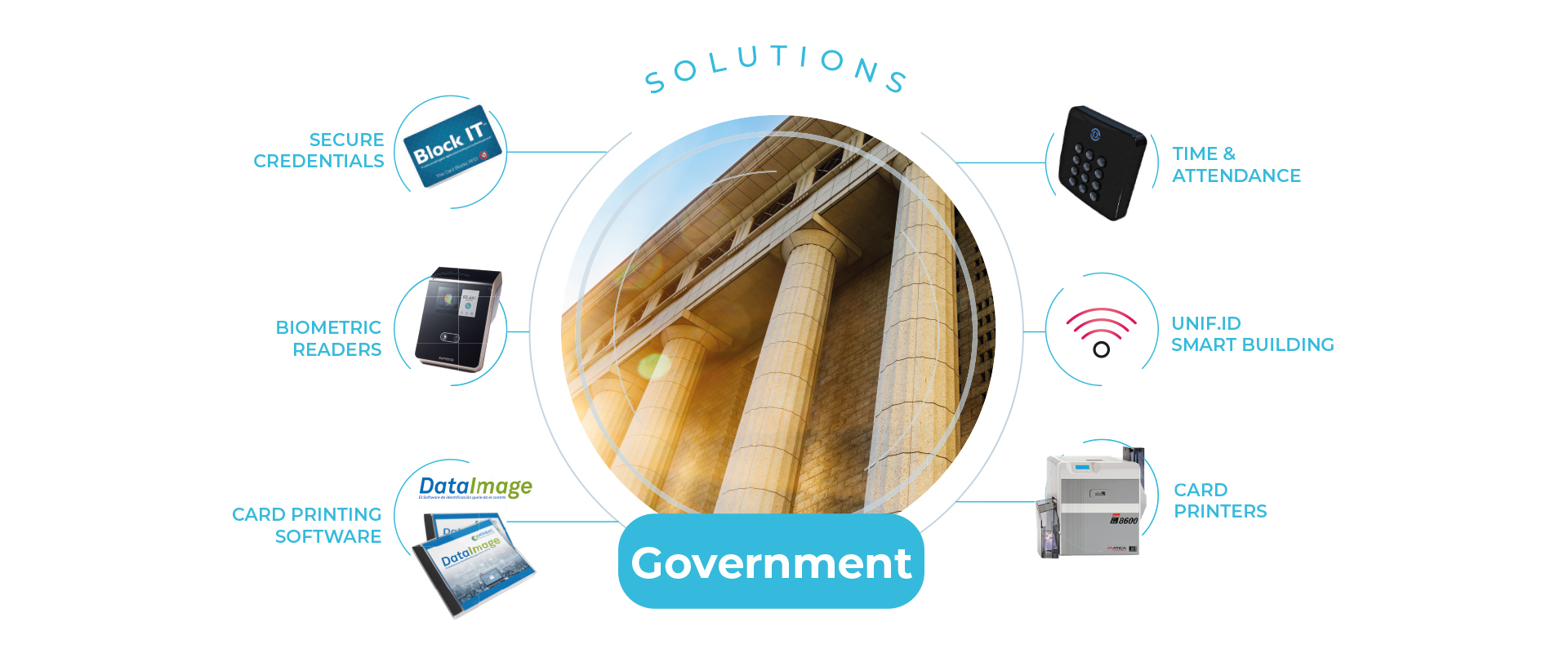 High-security credentials
Government bodies worldwide have trusted Databac with the manufacture, supply and support of their ID cards and systems. We are able to create credentials for government-level security, with visible and covert security features such as guilloche, UV, holograms, thermochromatic inks and taggants to prevent copying or tampering.
Databac´s UK facility and production team is security cleared and vetted for the production of high security cards and credentials.