DATABAC – BUSINESSES
High-end access control, time recording and smart buildings
Add value to your ID applications with readers, cards and card printing stations from Databac and enjoy the latest in smart building technology.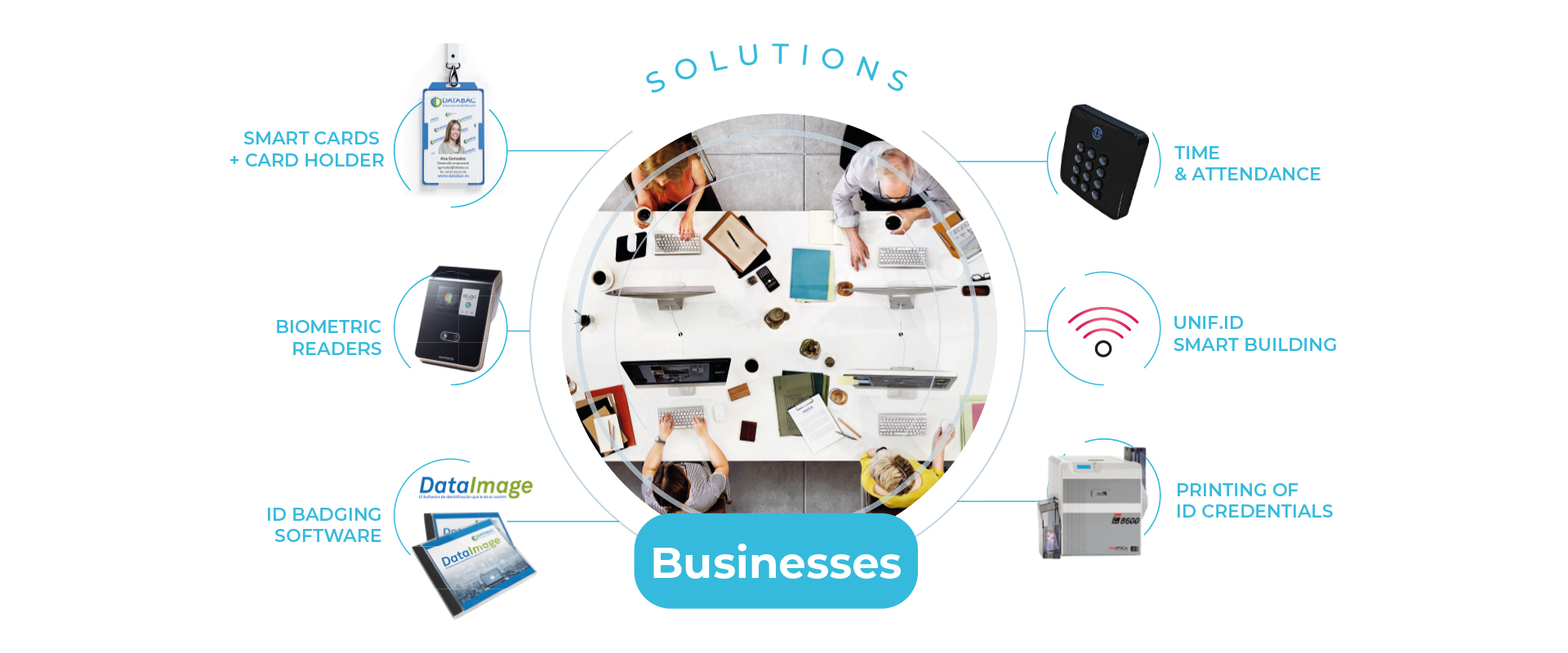 Access and ID cards
Databac manufactures photo ID access cards in its secure production facility. We can embed a host of technologies to enable them to work with a wide range of existing access control solutions. Databac specialises in multi-technology cards so one card works with many systems.
Our card personalisation systems allow you to issue cards in-house or our bureau will do it for you. We also provide lanyards and other card wearing accessories branded with your corporate logo.
Rewritable card printing
Companies with high numbers of visitors can benefit from huge cost and material savings – and increase sustainability – using a rewritable system to issue cards. Databac's Data ReWrite™ cards enable information to be printed, erased and reprinted up to 500 times. The same cards are re-issued using a rewritable printer for each new visitor.
Biometric solutions
We offer a range of biometric solutions that offer fingerprint, face and vascular recognition technologies, which can also include temperature and mask detection.