DATABAC – EVENT ORGANISERS
Integrated solutions for event management companies
Databac is committed to making your event a success, with a host of badging and tracking solutions and an on-site service for registration and management. We offer a wide range of events badging and conference wear products. Many of these, such as lanyards, yoyos and badge inserts, can be branded with the event logo and graphics.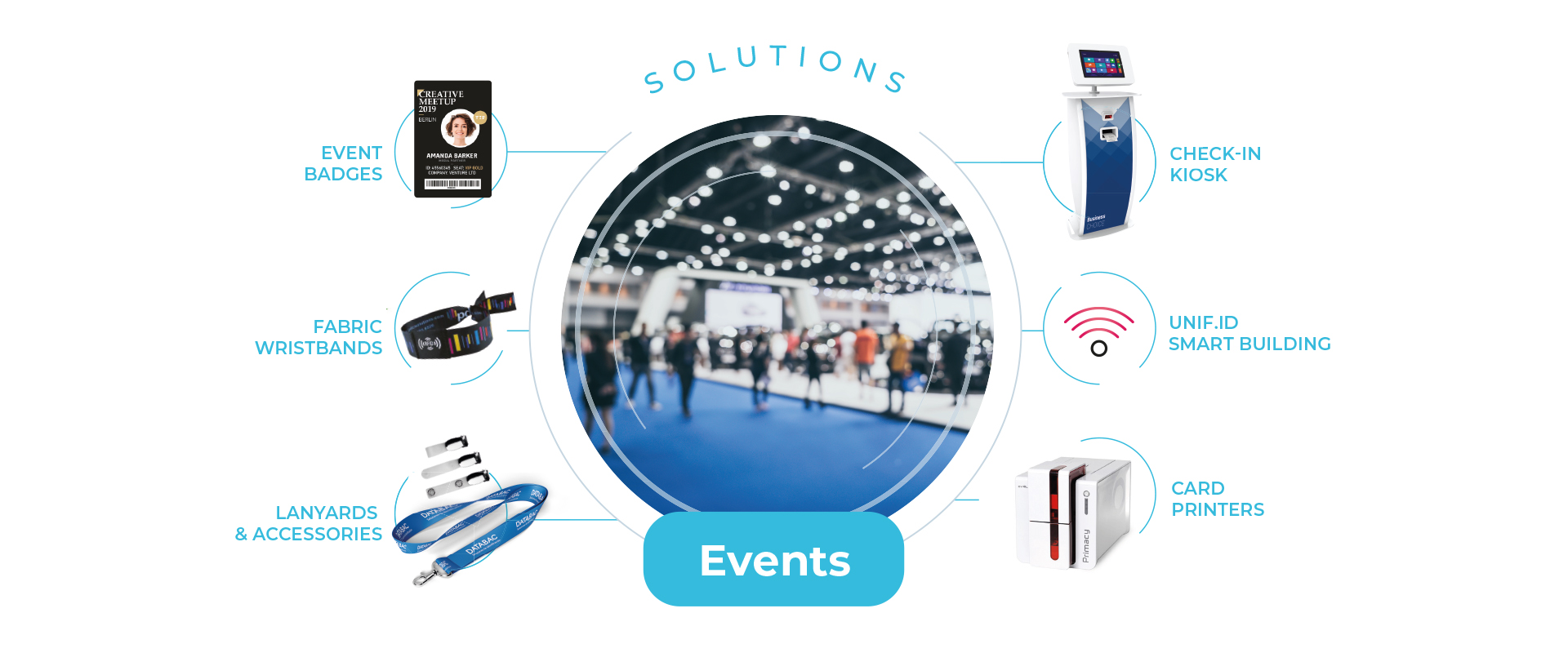 Event accreditation
Dataimage Events software is Databac's easy-to-use registration and badging system. This powerful software can drive the entire events management process, from direct mail and ticket/pass printing to exhibitor data collection and daily attendance reports. Delegates can even register online prior to the event and payment details can be captured for billing. During the event, scanning the visitor pass will log the delegate in and out.
Visitor tracking / data gathering
We have solutions that allow exhibitors to capture visitors' details quickly and professionally. We can also provide RFID badges that enable visitors' movements to be tracked throughout the exhibition grounds – ideal for fire & safety and useful for post-event analysis.
Event management service
Databac offers a turnkey solution for event management, incorporating an online registration system, badge / pass creation, mailing and fulfilment. During the event, our team of event professionals can take care of on-the-day badge registration / printing and visitor access. Databac can train event staff and offers a range of equipment for hire.