DATABAC – EDUCATION
Solutions for identification and access control in education
Universities, colleges, or schools are places where large numbers of people congregate. It is important to be able to identify them and know if they are authorised to be there. At Databac we are specialists in identification and access control solutions.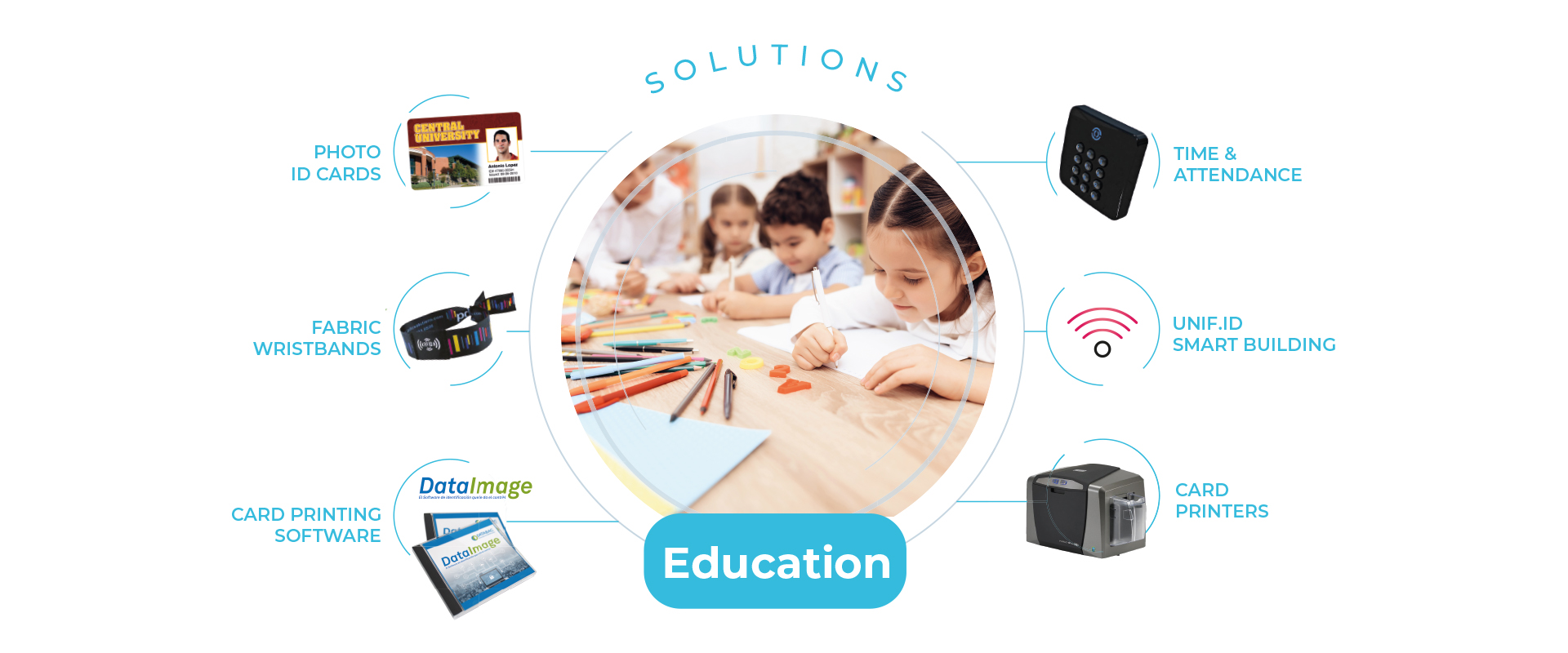 Photo ID cards
Databac manufactures photo ID cards with a wide range of technologies to enable them to work with existing access control, library and attendance systems. We can supply, install, train and provide support on a wide range of ID card printing systems or our card bureau will personalise cards with photos and other data for you.
Rewritable cards
Databac's Data ReWrite™ cards enable information to be printed, erased and reprinted up to 500 times. Each trimester, students' schedules could be printed on their cards or ID photos can be updated to reflect their current 'look'. Rewritable cards are also ideal for visitor ID, bringing huge savings in plastic card issuance.
Biometric/RFID solutions
We offer a range of biometric solutions for access control and time & attendance, including the affordable Suprema card and fingerprint solutions for keeping track of punctuality, and face recognition terminals for controlling access to secure areas like the server room. We can also implement proximity RFID card systems for automated student registration.