Choosing the right card printer
Databac helps you navigate the options when selecting a card printer.
Retransfer, direct-to-card (dye sublimation thermal transfer), inkjet, rewritable – which printer is right for you? There are many things to consider when making your choice, depending on the cards you use and how you will use them. Here are some key issues to take into account.
What material are your cards made of?
ID cards tend to be made of PVC (including biodegradable and recyclable), PET, PC, PP or ABS. Other materials might include rewritable composites, bioplastics, wood and paper card. These are chosen for their specific properties such as durability, flexibility or environmental impact. Direct-to-card printers generally work with PVC cards. Retransfer printers will print on most types of plastic cards. Rewritable materials need either a dedicated printer or one which has a rewrite facility. To use newer sustainable materials, you need to check compatibility.
Are the cards used with a system?
Beyond basic ID, most cards will need to function with a system, whether it be access control, time and attendance, locking, library, vending or a combination. Most card printers come with encoding options, so check that your card technology is supported. With smart cards, the embedded chip can create irregularities on the surface. Retransfer printers solve this issue by applying the retransfer film onto the surface of the card.
What needs to be printed?
Think about what needs to be printed onto your cards. If both sides need to be printed, you need a double-sided card printer. If your cards are pre-printed with your branding, you might only need a monochrome printer for personalisation. If you need full-colour, how exact are your brand requirements? Some printers feature better colour-matching capabilities than others, so this needs to be evaluated.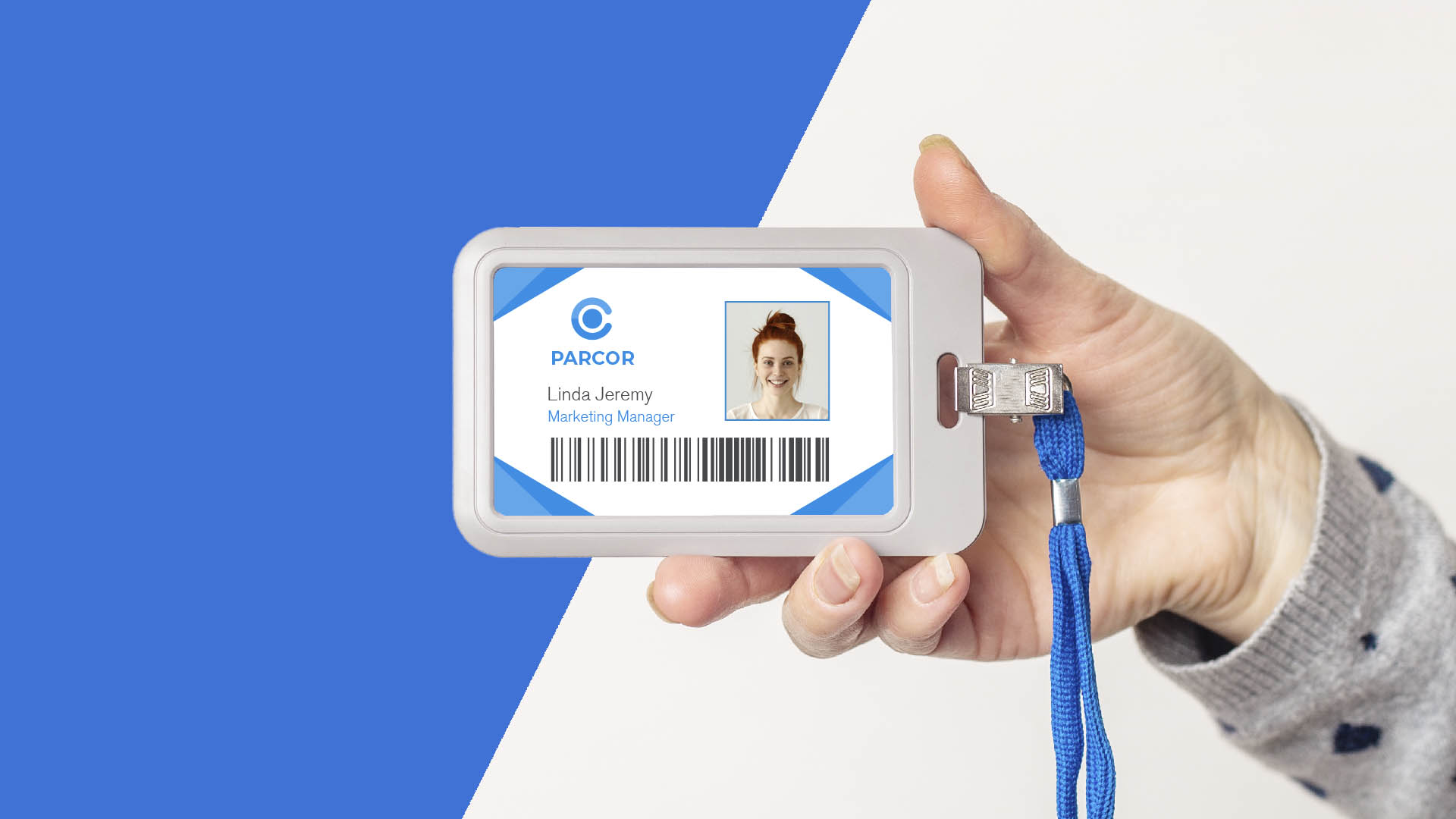 What environment will the cards be used in?
Your cards might need to be robust for outdoor use on construction sites, for example. Or you might want to forgo the use of card holders. If so, adding a laminate is a good idea. Some printers have lamination modules to add durability and protect the print.
Retransfer printers can add laminates featuring holograms, too, for high-security environments. Some retransfer and direct-to-card printers can add visible or covert security features like lustre (reflective ink) or UV print. For the most secure environments, laser engravers will add tamper-proof security after printing.
Where and how will the printer be used?
You also need to think about how and where the printer will be situated. If space is limited, like a reception desk, check the size, as some of these machines are big. A model with a nice design might be better suited for public areas, too. If you will be printing high volumes, check the speed and capacity of the printer. A series of networked printers is the usual setup for a busy security office. Specific applications like visitor management may benefit from rewritable cards and printers, allowing the use and reuse of professional-looking cards up to 500 times, depending on the printer.
What is your budget?
Besides the cost of the printer, you will need to budget for consumables, such as printer ribbons and cleaning kits. For low runs, inkjet card printing offers excellent basic functionality at low running costs. Rewritable printers use no consumables at all.
As official distributor and reseller for many of the leading brands (Matica, Entrust Datacard, HID Fargo, Seaory, Evolis, Magicard, IDP Smart, Zebra) Databac offers a full range of card printers and can manufacture cards in different materials to suit the printer of your choice.
Click here to find out more. Feel free to call us on 020 8546 9826 for advice on which printer is best for you.