Celebrating heritage: Databac supports the 2023 edition of 48H Open House BCN
ID solutions provider and card manufacturer Databac supported 48H Open House BCN for the fourth consecutive year with credentials for organisers, volunteers, sponsors and visitors.
Its Spanish headquarters in Barcelona provided branded ID cards, lanyards and wristbands to the non-profit cultural association. The enduring partnership builds on Databac's commitment to its stakeholders, in line with its ESG policy.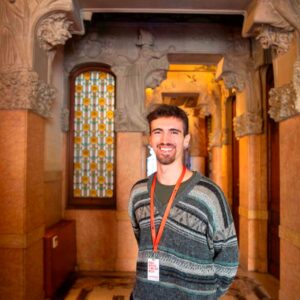 48H Open House BCN unlocks the doors to the city of Barcelona's rich architectural heritage. Over 200 spaces were opened to the public from 21 to 23 October, attracting over 76,500 visitors.
Volunteers wore printed cards with branded lanyards, while visitors and sponsors were issued with Tyvek, single-use, tamper evident wristbands.
Architect Ana María Álvarez of 48H Open House BCN said: "Barcelona's architecture is iconic and we exist to ensure that residents and visitors alike have the chance to appreciate it. As an NGO, we rely on our partners to make it possible and the Databac team was wonderful! Once again, they worked closely with us to help with the smooth running of the festival."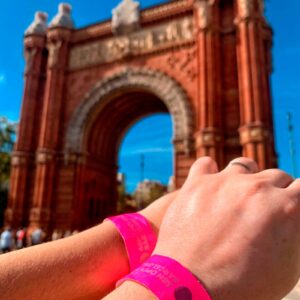 Databac has provided ID solutions including credentials and signage for every festival since 2019.
Databac CEO Charles Balcomb said: "A company's activity impacts all of its stakeholders, including its surrounding community. Our offices in the UK and Spain have always been involved in community events. Barcelona, the home of Antoni Gaudí and Joan Miró, has an amazing cultural heritage that deserves to be celebrated, so we are happy to continue our support to the organisation that ensures that, one special weekend a year, we have access to the city's architectural marvels"