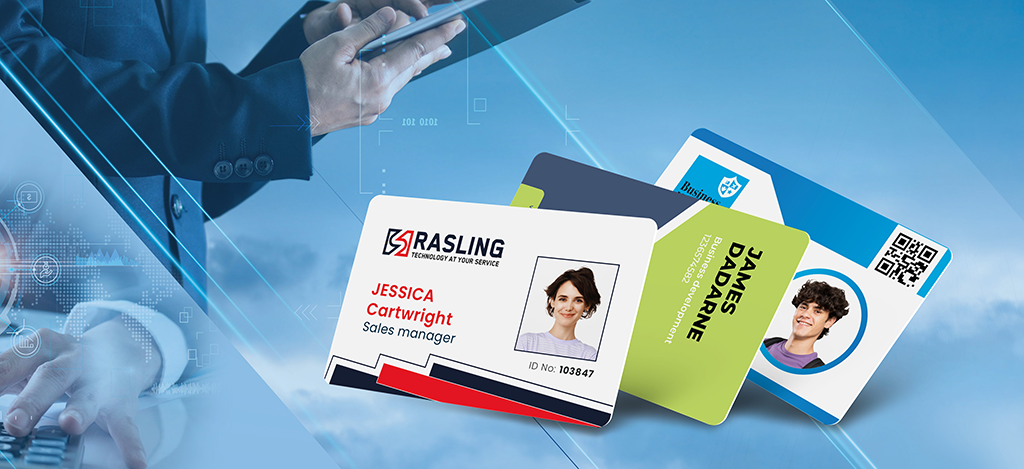 RFID Cards in Aberdeen
Databac RFID card makers in Aberdeen
Custom Printed RFID Cards for companies in Aberdeen
We offer cards in wide range of materials so that you can choose the best option for each project. Our standard materials include PVC; PET; Polycarbonate (PC) and ABS and our range of eco-materials include recyclable / degradable PVC, PET and corn – based PLA, wood, paper and metal.
All the materials we offer can incorporate one or many different reading technologies.
Identification cards with technology for your company
We are manufacturers. We produce plain and technology cards. These can include various reading technologies such as contact chip, contactless RFID, NFC, magnetic stripe, barcode and QR code. We work with the leading OEMs to ensure our cards are compatible with the specifications of each reading system. Our personalisation bureau offers a design, printing and encoding service.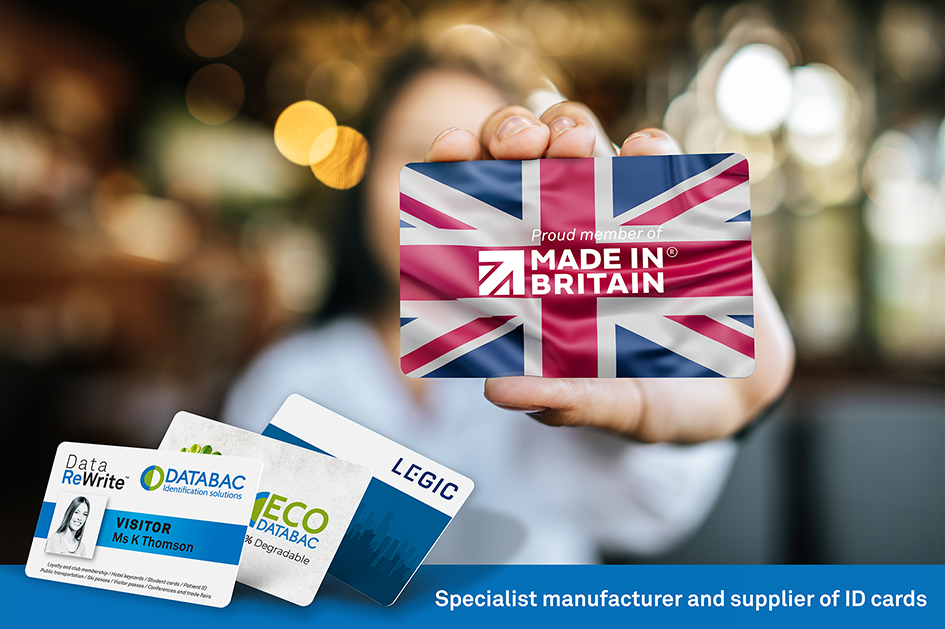 We develop solutions. We are experts in providing solutions for our clients. We source, create and develop bespoke solutions for your identification and security needs. Our experts are on hand to provide technical advice and navigate the options to select the most appropriate system, technology or product for each application.
We are distributors We are official distributors of the leading brands in the market for card printers and consumables. We also offer a wide variety of RFID / Biometric readers and identification software. As an added value, we offer key-fobs, wristbands, tags and labels with and without technology and also ID accessories such as lanyards, card holders, pouches, clips and badge-reels.
Technology cards
We are specialists in the manufacture of multi-functional smart cards for use with Access Control, Time and Attendance and even Event management. Depending on your application, Databac can incorporate one or more different reading technologies into the cards such as 125kHz and 13,56 MHz or 13,56 MHz and UHF or even all three.
Contactless RFID cards
Our cards, keyfobs, wristbands, tags and labels can incorpórate contactless technology (RFID/NFC) that allows secure data transmisson and authentication. Databac works with all the major chip manufacturers such as LEGIC, NXP, HID, Indala, EM Micrelectroncs, Infineon, Gemalto (Thales), Alien Technology and Inpinj to offer most technologies used today. Frequencies include 125 kHz, 13,56 MHz and UHF.
Contact chip cards
We also offer cards which range from read-only to the latest in micro-processor functionality with high security encryption for secure sign-on, IDV, digital signing (FIPS/EAL5+). We work with a number of providers such as Atmel, EM Microelectronics, Gemalto (Thales), NXP, Infineon and Microchip.
Other technologies
As well as offering cards with the latest contactless (RFID) and contact chip technologies, Databac can also incorporate Magnetic Stripe (HiCo and LoCo); Barcode (1D/2D and QR) Infrared Barcode;  Watermark™ Magnetics, Wiegand ® Wire and others on request.  We can also make our cards with special options such a reprintable surface (Data ReWrite™) a metal core (for use in food processing facilities) and also our latest anti-microbial additive to reduce bacterial acticivity on a card's surface. We also offer other card products such as Block IT™ – our card that helps to stop anyone trying to copy and steal data from your bank/cash/ID card.
Sectors
Databac offers complete identification solutions for use in all sectors
At Databac, we strive to deliver solutions tailored for each sector. We are active in a host of industries, sharing our ID know-how and developing products that meet the needs of each market. As your identification partner, Databac helps you navigate the options and can offer bespoke solutions to suit your unique requirements.
Databac supplies complete identification solutions to all types of companies and industries.
Databac is a manufacturer and provider of identification cards and solutions