Pre-printed RFID cards in Cardiff and Vale of Glamorgan
Databac RFID pre-printed cards produced in our factory
If you have a large organisation or run an event, conference or club, Databac's pre-printed cards are ideal for identification of staff, members and visitors. Produced in our factory and finished on-site at your facilities, you get professional-looking cards that work with your ID systems.
At Databac we design and manufacture pre-printed cards with high-quality designs. Our team is ready to advise you both on cards and card printers to best suit your needs.
Why pre-printed cards? Pre-printed cards are the best option for credentials that need to be personalised with variable data. The cards are delivered with fixed design elements such as logos, addresses or security features. They can be made of PVC or other material, with or without technology, printed on one or both sides and with a matt or gloss finish.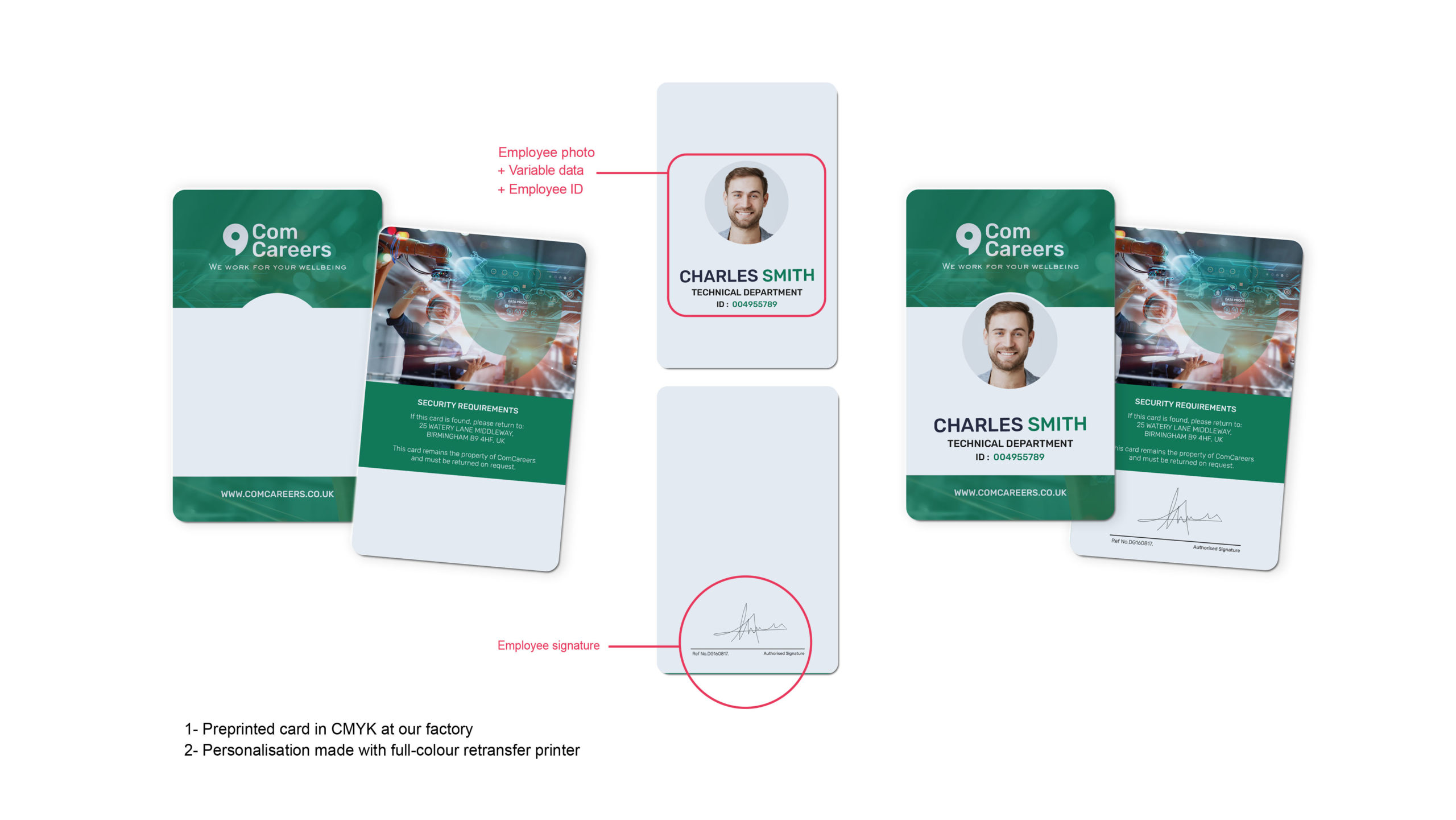 Benefits of pre-printed cards
Your cards are custom branded in high quality and, as an added value, we can print security features such as microtext and holograms to prevent copying or fraud. To personalise the cards, you only need software and a desktop card printer, allowing you to have your badge ready in less than a minute, significantly reducing queues in visitor applications.
Selecting a printer for pre-printed cards
Your printer choice depends on your design requirements. For example, if your card only needs to be printed with white text, you can select a direct transfer printer that works with white resin and prints a card in under 10 seconds.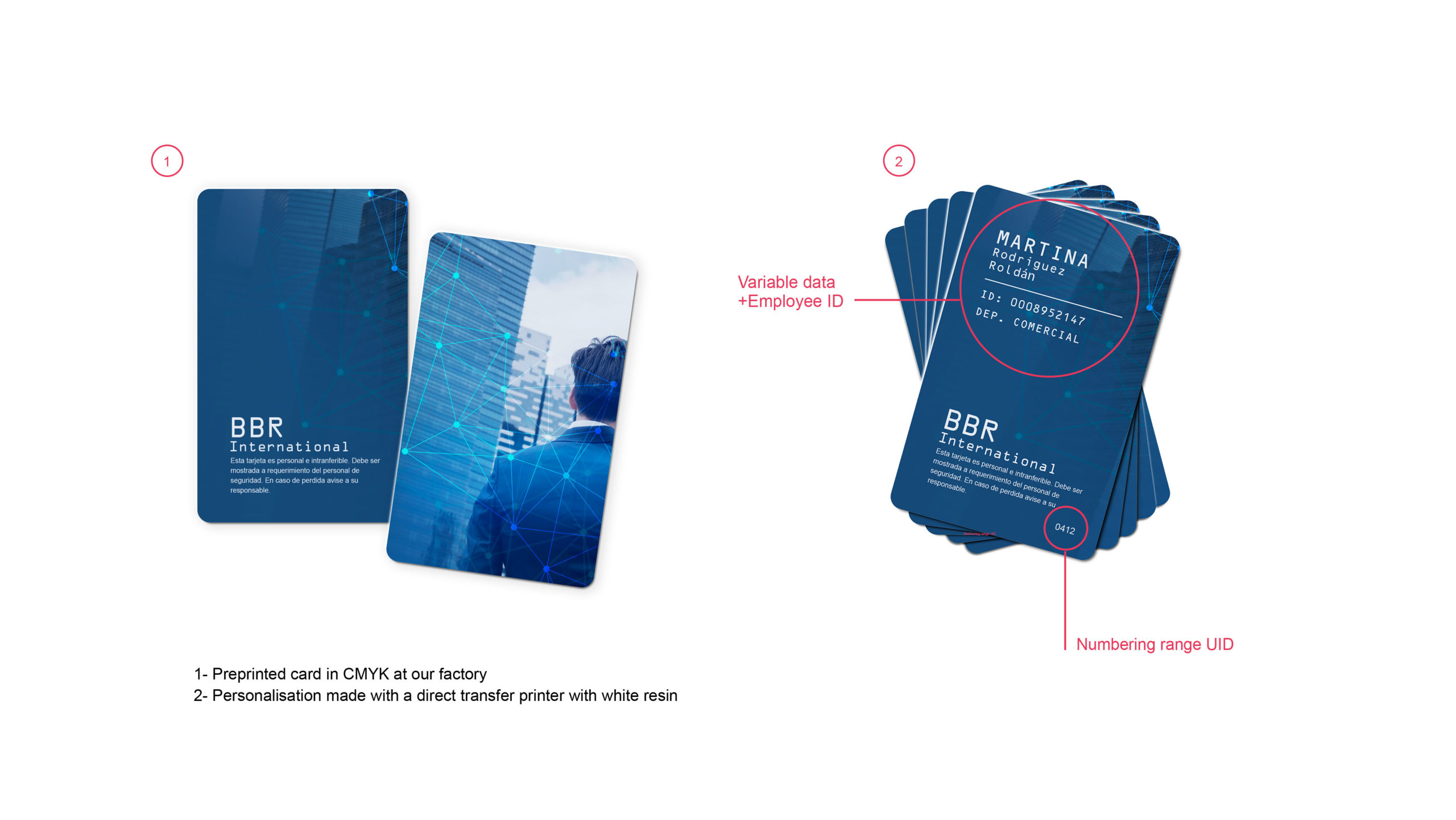 However, if your card has text and a photo, we recommend full-colour retransfer printers with a resolution of 300dpi or 600dpi to achieve a high-quality print.
Do you need pre-printed cards? Contact us on (0)20 8546 9826 or by email at [email protected] for a personalised quote. If you also need advice on choosing a card printer, please fill out this form.